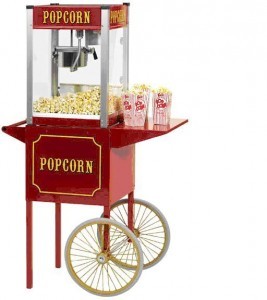 The ARGENTINE POPCORN CHAMBER (CAMPI) is a non-profit organization formed by companies that develop their activities in the Argentine market and have as main goals:
To engage and coordinate the protection and defense of the general interests in the specific activity of its members.
To promote the production, the quality, to increase the exports volume and to develop new markets, under ethical business procedures and behavior.
To consider the market projection and to involve Government members, when functions of normalization, regulation and control of this business activity are needed.
To provide the fullest possible cooperation to its members on different aspects of their performance and ensure greater harmony in entrepreneur's relationships.
To act as representative to the national, provincial or municipal authorities, in defense of the common interest of the industry, to act as representative to the National Ministry of Labor and/or provincial labor authorities and/or National Labor Commission and/or local agricultural labor, with full faculties to represent and negotiate in the name the members. To intervene through the specific body in collective agreements and general regulations and in those particularly referred to labor matters.
To create the necessary organisms and services to obtain the best compliance and achievement of these objectives.
To promote, organize and develop all activities leading to the development of the activity, including audit and training services.